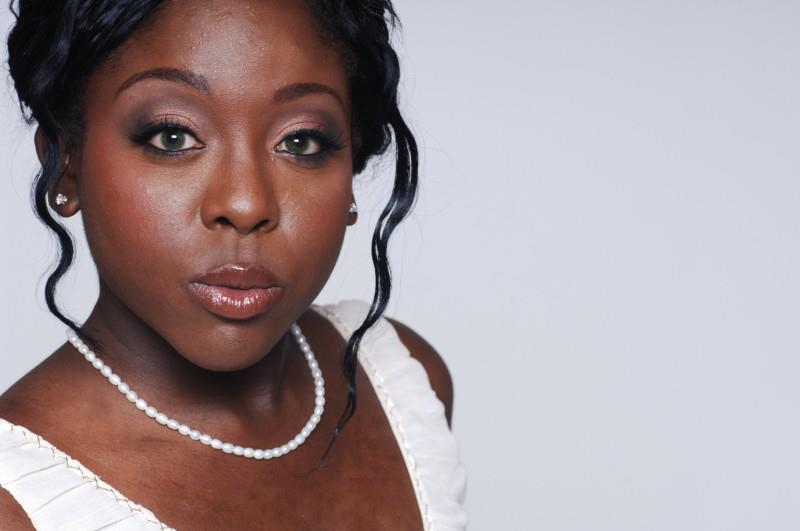 Simenona Martinez is shining brighter by the minute!  She is a triple threat, who just starred alongside Tyler Perry, and Matthew Fox in the thriller "Alex Cross"!  You can also find her latest album Awakening, on iTunes.  Needless, to say she is staying busy, which is why GroundSounds was happy to share a brief moment with this rising star!  Check out the interview below!
What was it like being on set of Alex Cross, and working with Tyler Perry?
Being on the set of Alex Cross was amazing. It is always very exciting being on the set of a major production, and being able to work with Tyler Perry was a dream come true. I really admire the work he has done, and I hope to be able to work with him again in the future. He is an inspiration to young actors everywhere.
In the film Alex Cross you take on the role of Pop Pop Jones what was it like taking on this rough and tough character?
This role was definitely very different from most of the roles I have played in the past, but that is one of the reasons that I took the role. I love to be challenged as an actress. I want to continue to grow in my craft, and one way to do that is by stepping out of your comfort zone. When emerging yourself in any role, you have to lose yourself in that character, and that is what I tried to do in this movie, as this character is completely opposite from my personality.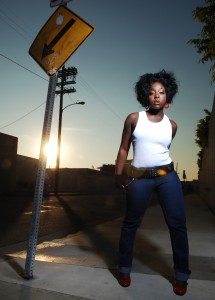 Being such a creative person in a variety of areas, is there any one area that you are more passionate about than the others?
I've always been passionate about both singing and acting. I knew from a very early age that I wanted to be a performer, so it is hard to say if I am more passionate about one or the other. I know I am very lucky to be able to pursue many different interests, but I am most concerned about being a good role model for children who are entering into the world of entertainment.
What was the writing process like on your latest albumAwakening?
I love to write new music. I wrote many songs over the course of a year or so, and recorded several of them, and then finally narrowed those down to the ones that are included on Awakening. Writing is such a key component of music, and the lyrics and melody are very important to me. I like to have creative control over my music because it is very personal to me.
Who are your musical inspirations?
I am inspired by all different types of music from R&B and Soul, to Hip-Hop, Rock, Classical and even Country. Some of the singers and artists who inspire me are Whitney Houston, Mariah Carey, Selena, Celia Cruz, Jennifer Lopez, and Christina Aguilera, among many others.
Are you currently working on any new music? If so what should the fans expect?
I am always working on new music is some form or another, so fans should always be on the lookout for new material. Whether I am writing lyrics, or in the studio, music always plays a large role in my life. I am currently working on a few songs with some great producers that are helping me create a new sound that I think listeners are really going to enjoy.
What was your experience like working with the Disney Channel?
Being on the Disney Channel was an awesome experience for me. It was almost surreal because I grew up watching the Disney Channel, and I always wanted to be a Disney actress. It was definitely a blessing being chosen for the role on "Behind the Ears," and I am glad I was given the opportunity to host the show.
Sioni Academy sounds like an amazing organization; can you tell us about it and how you started it?
Sioni Academy is an organization that I started to provide acting coaching services, and also introduce the young generation to performance arts. However, it is more than just an acting school, as we focus mostly on teaching children self-confidence and essential skills that will help them to find success in school, and down the line, in any profession that they might pursue. It is important for students to be involved in extra-curricular activities because they are central to overall development.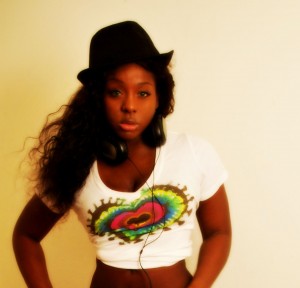 I imagine working with Rob Cohen and Tyler Perry must have been a big step in your career. Are than any other actors/musicians/performers you are dying to work with?
I was very blessed to be able to work with Rob Cohen and Tyler Perry, and I would love to work with them again. There are so many actors and musicians that I would love to work with and collaborate with including: Angela Bassett, Meryl Streep, Tom Hanks, Leonardo DiCaprio, Leon, Sally Field, Alfre Woodard, Phylicia Rashad, and Al Pacino. As far as musicians I would love to work with Gwen Stefani, Tina Turner, Elton John, Heart, Beth Hart, Steven Tyler, Santana, Sia and Dave Matthews Band.
Simenona is a beautiful name where did it come from?
Thank you! Simenona is my paternal grandmother's name, so it is very unique and very special to me. My dad's family is from Honduras, and most of my family still lives there.
Where do you see yourself in 5 years?
In five years I see myself still doing what I love to do: acting, singing, performing, and definitely giving back to the community. I want to be successful and continue working on new projects so that I can have more to give back. I feel like if you reach certain levels of success you have a moral obligation to impact society in a positive way. I want to be a successful entertainer, but I think it is more important to help make the world a better place.
What projects are you currently working on?
I am currently working on some new music. It is always exciting to write and produce new songs, so I am definitely enjoying life right now.
What advice would you give to other aspiring actors/musicians?
My advice to aspiring actors and musicians is to give everything you have an never hold back, so you can look back without regret. If you don't believe in yourself no one else will, and that is true no matter what profession you are in. You have to be confident in your yourself, be comfortable in your own skin, and give 110 percent every time.